I'd love to say I'm not nervous. There are plenty of reasons not to be. The 2018 American League East Champions were the best team in baseball throughout the regular season, and won more games than any team in the history of their storied franchise. But this is not the regular season; this is the postseason … and the Red Sox, who also won their division the previous two years, are 1-6 in postseason play over their last two ALDS appearances."
What a difference three weeks makes.
One hour from now, Mookie Betts will step into the batter's box at Dodger Stadium as the Sox attempt to go up 3-0 in the World Series and win their sixth-consecutive road game of the 2018 postseason. Yes, that's right: The team I was worried about on October 5th has since gone 9-2, including two wins at Yankee Stadium and three wins at Orange-Juice Place (or whatever) in Houston.
And now, here we are, up 2-0 in the World Series. No longer am I worried about making it out of the first round of the playoffs; I'm worried that the Red Sox are going to sweep the World Series for the third time in 14 years and I'm going to wake up Sunday morning not knowing what to do with myself.
If you could guarantee me that, when all is said and done, the Sox walk away with the World Series trophy, I want this thing to go seven games.
OK, on second thought, make that six games; I don't need the stress of a Game 7.
Cocky, right? Spoiled, yes? I know … but I don't want this season to be over any sooner than necessary. I'm having too much fun.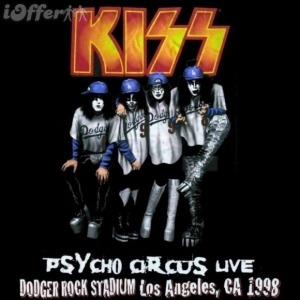 I have a special place in my heart for Southern California. I spent three years stationed there during my time in the Army, and I've actually been to Dodger Stadium. (Full disclosure: I wasn't there for a baseball game; I was there to see KISS on Halloween night in 1998. Don't judge.) With all of that in mind, I'm really excited to see the Sox and Dodgers square off on the West Coast … but I'll be even more excited if the Sox wrap this thing up at Fenway next Tuesday.
I know, I know: I may regret those words if the Dodgers somehow pull off an epic comeback against what I believe is a truly superior team — quite possibly the best in Red Sox history — but it is exactly because of how good this team is, and how much fun they are to watch, that I want this postseason to last as long as possible.
Alright, enough crazy talk. I want the Sox to win … and I don't care where it happens.
Beat L.A.!