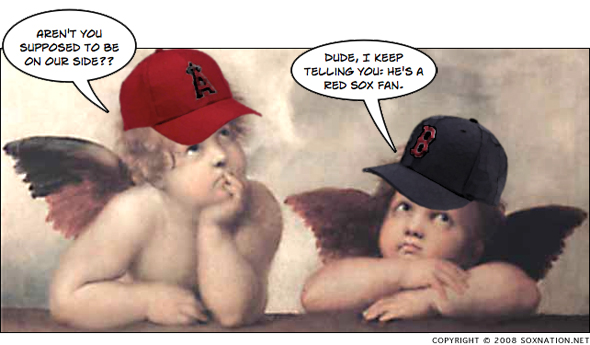 (Oh, and not that it even matters anymore, but just for the record: these guys started their vacation even earlier this year.)
P.S.: We're all in agreement that Tito (who I rarely second guess; the guy's record kinda speaks for itself) pretty much screwed the pooch by not trotting Lester back out in the 8th, right? I spent three innings listening to the announcers marvel at how he was getting stronger with each passing inning, and suddenly Justin Masterson is out there hucking balls over Varitek's head and coughing up the lead.
If nothing else, Tito should have at least had Lester go out to the mound to start the 8th and then pulled him once the inning started so that Lester could get some love from the crowd on his way back to the dugout.
Thoughts?