Hey there. I'm Jon Zal. I was born and raised in the Boston area, and I now live in the Philadelphia area. I'm a die-hard Red Sox fan married to a die-hard Red Sox fan, and together, we made a couple more die-hard Red Sox fans.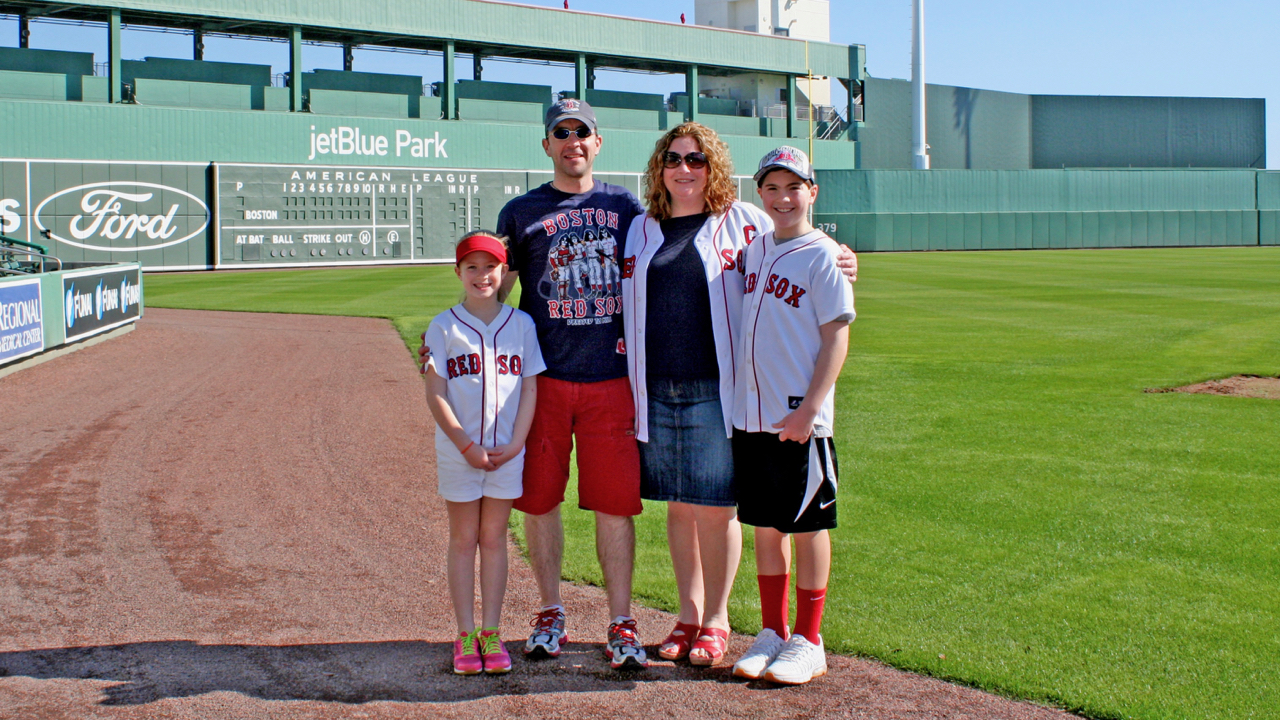 I launched this site back in 2007, at which time I mostly used it as a place to post Red Sox-themed Photoshop mashups … movie posters and the like. During the '07 postseason, a Boston news outlet featured a couple of those pieces:
(Here's the image they featured.)
(Here's the image they featured.)
The thing about those Photoshop images is: they take a hell of a long time to make. In fact, the night the Sox won their second championship in four years, I was up until about 5:30 in the morning making this one: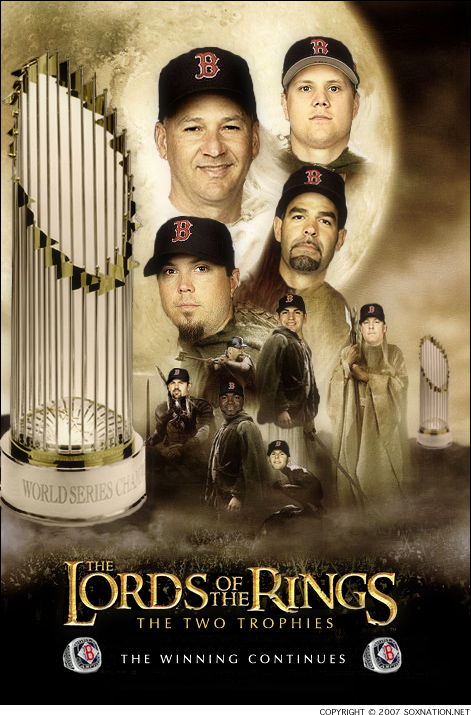 Nowadays, I'd rather write about the Sox than spend my time spoofing movie posters … which, really, is a great idea, because, if there's one thing the world desperately needs, it's yet another guy with absolutely no professional athletic experience clogging up the Internet with his worthless opinions about freakishly gifted athletes, am I right?
Be that as it may, this is a way for me to indulge two of my passions: writing and the Boston Red Sox.
Stick around; there's always a slight chance that I'll say something interesting … or funny … or really, really stupid. (Probably that last one.)
Go Sox!